TEXT MESSAGE YOUR APPOINTMENT REQUEST 318-379-4299
Shreveport Clinic
318-220-8753

Fax
318-220-8764
We specialize in Active Release Techniques (ART) which is the gold standard of soft tissue treatments.
Active Release Techniques (ART) is a breakthrough in the treatment of injury and provides permanent pain relief. ART can help you possibly avoid surgery. When you injure yourself your body tries to support itself by laying down scar tissue. This makes the area very tender and tight. Using a series of hands-on protocols, ART identifies and removes these muscular adhesions. If you don't get the adhesions broken up it can cause imbalances in your body and life long problems in pain.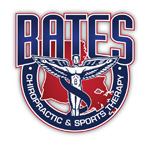 At Bates Chiropractic and Sports Therapy
we'll give you the
attention and personal service you'll come to expect and enjoy.
Bates Chiropractic is a family and sports practice helping people
perform better in life from sports or everyday activities! We
are a state of the art chiropractic, nutrition, and rehab center.